Up Lighting
Up lights are placed at floor level and aimed up.
This produces a dramatic effect, indoors on walls & columns, outdoors for landscapes, or in rustic barn settings. Make a statement with a variety of colors to choose from!
---
Available in packages from Four to Thirty lights.
Reasonably priced, starting at 30$ per fixture.
Package Discounts offered.
Monogram light
Add a touch of elegance to your special day. Wow your guests with the refined class of a custom monogram! With various styles and fonts to choose from, we custom order a steel cut gobo, in the template style you choose!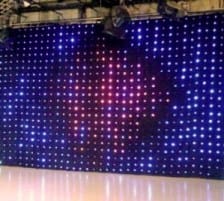 LED Backdrop
Looking for that Nightclub or Stage show atmosphere? Our LED Backdrop will truly make your dance floor memorable! Featuring a variety of colors and patterns; our LED Backdrop is an impressinve10 feet by 7 feet. Hangs on a pipe and drape fixture.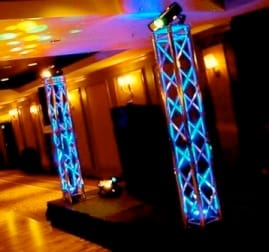 Light Truss & Moving lights
Be a rock star on your special day! Our Light truss will give your wedding or event that Concert hall look and feel! Mounted with moving lights on top and an uplight in your choice of color below, to show of it's unique design and structure.
Dance Floors
"A great dance floor goes a long way!" We offer various sizes of Oak, Black or White marble dance floors. Consult our seasoned professionals, to choose a size fit for your next event.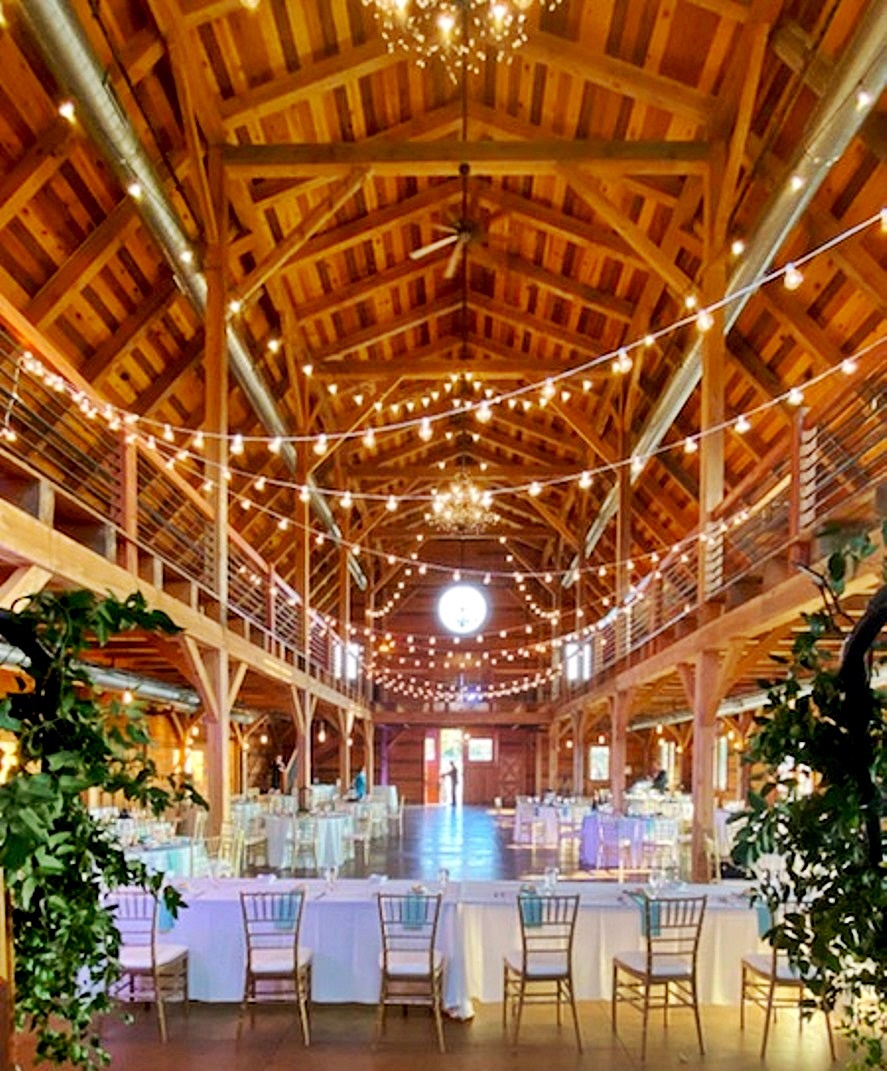 Bistro Lights!
Create a romantic ambiance with our Italian style bistro lights. We can provide LED hanging Bistro lights, in 100′ sections. Give your event a festive touch of unique flair. Save the stress and have us take care of all the installation!